If you're considering visiting the Great Smoky Mountains National Park then you'll most likely land in one of two cities, Gatlinburg or Pigeon Forge. Both towns can make excellent choices for lodging, but they are actually quite different. In this article I'll briefly compare Gatlinburg vs Pigeon Forge, as someone that has been visiting this are of the country yearly for many years.
First, a bit about each city.
Gatlinburg
Gatlinburg is a small mountain town in East Tennessee that sits at the entrance to the Great Smoky Mountains National Park. There is only a population of about 4,000 people in the town, but over 12 million people visit the park each year and most pass through Gatlinburg.
The city stays busy and you'll find the strip crowded with tourists most of the year. Gatlinburg has some of the most amazing views of the Smoky Mountains you could hope for.
Pigeon Forge 
Pigeon Forge is the second city you pass as you exit I-40 to head into Gatlinburg. First you pass through Sevierville, then Pigeon Forge, then on to Gatlinburg. Pigeon Forge has really grown over the years and there are new attractions popping up along Rt. 441 all the time.
Pigeon Forge is also home to Dolly Parton and Dollywood as well as attractions like the Titanic Museum and The Island. Pigeon Forge is overall less "laid-back" than Gatlinburg in my opinion, but that's not a bad thing for everyone.
Gatlinburg vs Pigeon Forge compared
The following comparisons are only from one person's point of view. I may be biased since I've spent much more time in Gatlinburg, so take any of my recommendations with a grain of salt.
Having said that, here's my comparison of Gatlinburg vs Pigeon Forge when it comes to location. This mainly includes things to do and what type of atmosphere you're looking for in a destination. Both Gatlinburg and Pigeon Forge have plenty of cabins, chalets, and hotels.
Enjoy!
What makes Gatlinburg a better choice
Here are some of the main things you get with Gatlinburg.
1. Shopping and restaurants
There's plenty of restaurants and shopping along the strip in Gatlinburg. Park your car at one of the public parking lots and there are hundreds of things to keep you busy all within walking distance. There are many unique shops and restaurants with delicious food, just plan on prices being higher than at home because you're in a tourist town.
2. Amazing views
If you stay and hang out in Gatlinburg, you're right at the edge of the park where the mountains are. You get some really amazing views here that you don't get in Pigeon Forge. The cabins we usually stay at are outside of Gatlinburg by a few miles and have some of the most amazing views.
3. Walking the strip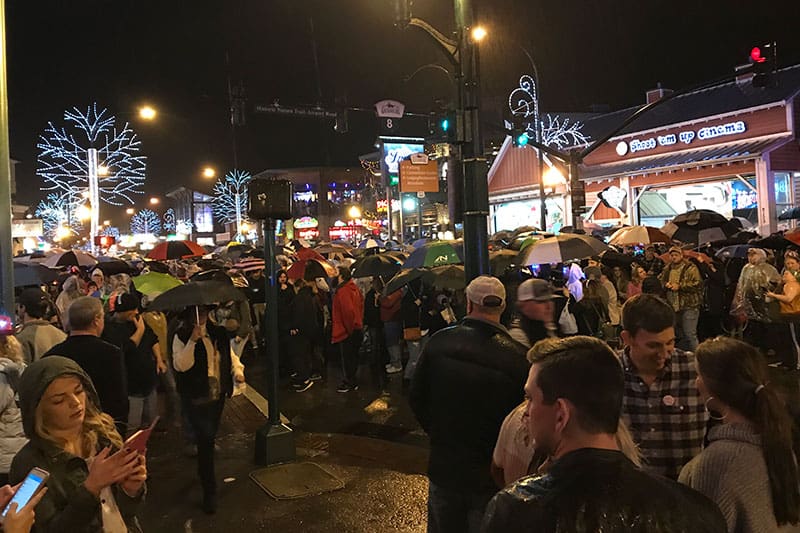 Walking up and down the strip has always been one of our favorite things to do on a Smoky Mountains trip. You get to walk in and out of stores and browse all the touristy stuff. You'll see all manner of people out walking and everyone just sort of blends into the crowd.
4. Proximity to the park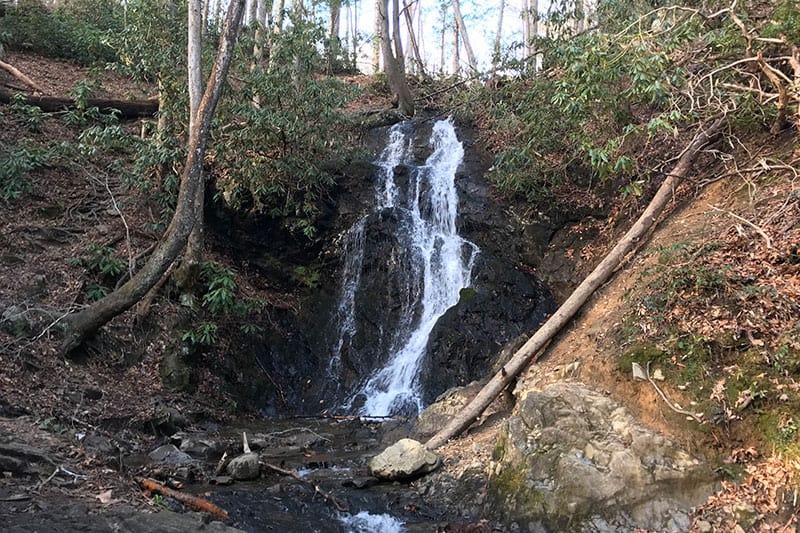 If hiking is your thing then you want to be close to the action. Inside the park there are 150 hiking trails, over 800 miles of trail, a 70 mile section of the Appalachian Trail, and over 100 waterfalls. The parking near the trailheads for most of the popular trails is packed early, the closer you are in the morning the better chance you have of nabbing a parking spot.
5. Anakeesta
To be honest I don't know much about Anakeesta other than it's a new attraction in Gatlinburg that offers ziplining. You apparently hitch a ride to the top of the mountain where they have the majority of the their park that has a ziplining experience, some treehouses, a couple of rides, some shopping and restaurants perhaps. I guess it's like a mini theme-park maybe? You can read a review about Anakeesta here.
6. Skylift
The skylift has been an iconic part of Gatlinburg since 1954 when it was first installed on the mountainside. Much like a ski resort's chairlift, the skylift consists of chairs that take you to the top of the mountain and bring you back down after you've visited the gift shop. There's not much to it really but it's something everyone should do once.
7. The tram & Ober Gatlinburg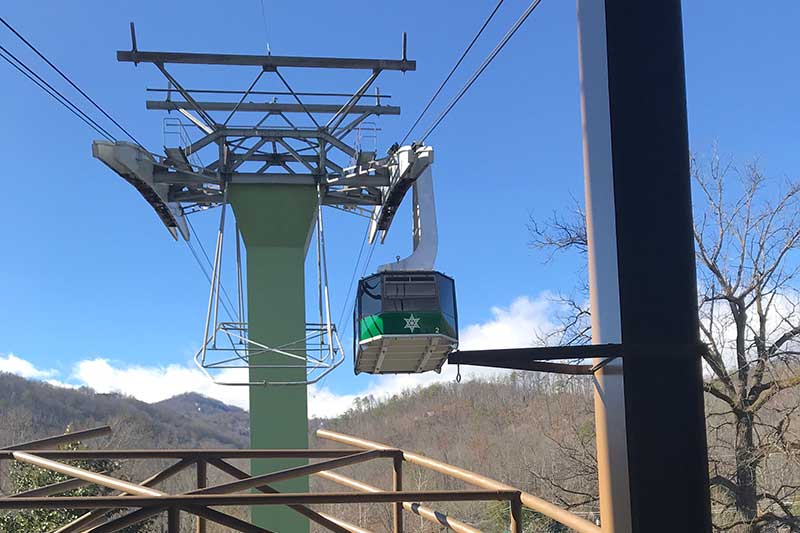 The Gatlinburg tram has been taking people up to Ober Gatlinburg since 1973, almost 50 years. Ober Gatlinburg doesn't really offer much these days, but there's ice skating all year and there's also skiing in the winter.
8. Some of the older attractions
Two of the older attractions I just mentioned are the skylift and the tram, but there are also more. The space needle has been there since 1969, Ripley's Believe it or Not since 1970, and Fanny Farkle's arcade has been there since 1981. Along with many other small restaurants and shops in the Gatlinburg area. You don't get that nostalgic feeling in Pigeon Forge.
What makes Pigeon Forge a better choice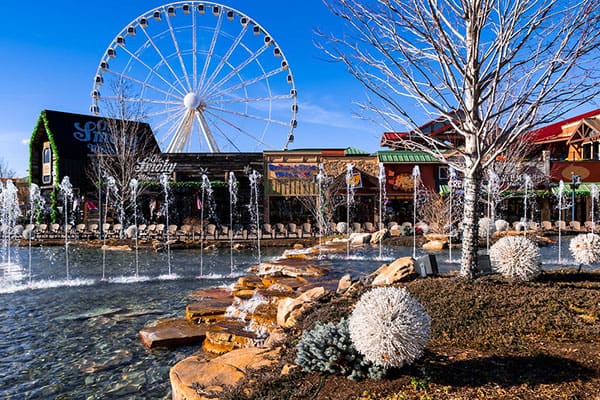 Here's what to expect if you stay in Pigeon Forge.
1. Wonderworks
Yes, this is a big ole tourist attraction, but sometimes that's ok. I've been to this place and it's fun for kids and pretty neat…. once. I wouldn't go back to the Wonderworks because it was just another expensive tourist trap in my opinion. It was fun once when the kids were young. If you're looking for a couple of touristy things to do, this is one I'd at least look into. It's just a big indoor amusement park-funhouse of exhibits and things to do.
2. Go-karts & mini-golf
If you're traveling with kids then go-karts and mini golf can always be a fun, and pretty inexpensive combo. You have a few mini golf locations in Gatlinburg, but there are way more options in Pigeon Forge.
3. More restaurants and shopping
There are plenty of restaurants and shopping in Pigeon forge, it's just much more spread out. You can't just park your car and walk to everything like you can in Gatlinburg. Pigeon Forge is larger though and there are more options overall if you don't mind driving.
4. The Island
I must admit, I haven't been here yet. The Island in Pigeon Forge is an amusement park and tourist destination that opened in the Summer of 2013. It has restaurants, rides, shopping, lodging, and all sorts of fun activities for families or couples. If you're into that touristy stuff. If you're visiting to enjoy the Smoky Mountains then this probably isn't where you want to stay. It could make a fun day trip though.
5. Dollywood
Dollywood has been in Pigeon Forge since 1961 and has gone by many names. In 1986 it was acquired by Dolly Parton and rebranded as Dollywood. Over the years it has grown into a theme park that you really need 2 full days to experience with all of its thrilling rides and water rides. You can also expect concerts and world-class entertainment.
6. Indoor waterpark
There's an indoor waterpark as you enter Pigeon Forge called Wilderness at the Smokies. If you have the urge to spend a couple of days going down water slides in the middle of the winter, this is the place to do it.
7. Other new attractions
New attractions are constantly popping up in Pigeon Forge, I can't keep up. There's plenty of room to keep expanding and there is an insane amount of traffic that passes through this area. As I mentioned above, the park receives over 12m annual visitors. Most of these visitors pass through both Pigeon Forge and Gatlinburg to get to the park.
Having said that, if you like being overloaded with things to do then Pigeon Forge is for you.
---
Conclusion
Each has it's pros and cons when it comes to Gatlinburg vs Pigeon Forge. If you are traveling to the area soon and you can't decide where you want to stay, then you can always stay in Pigeon Forge and spend a day or two exploring Gatlinburg. Or vice versa.
Personally, we prefer to stay right in Gatlinburg or to rent a cabin nearby. We enjoy being closer to the Great Smoky Mountains and seeing all of those breathtaking views. There's nothing like waking up and having a cup of coffee on the deck of a cabin and seeing for yourself why they're called the Smoky Mountains!
While both cities have much to offer and are plenty close to go hiking and explore the park, decide which one is best for you. If you choose the wrong one, it could leave a bad impression of this wonderful area of the country.
If you're going to be doing a lot of hiking and want amazing views of the mountains, stay in Gatlinburg. If you want to be close to all the attractions, amusement parks, and action then Pigeon Forge may be best for you.
Good luck!