It is difficult to brand an entire town as a tourist trap, but there are plenty out there and Gatlinburg seems to fit the bill in many ways. Over the years, the town has developed quite quickly by creating attractions that will definitely bring in visitors by the number, which means the focus is consciously on tourism. There are many touristy things to do near Gatlinburg if that's your thing, sometimes they're fun.
The busy town, which seems to be attracting more and more people, is fast developing a main strip that is reminiscent of Las Vegas, as it becomes more commercial and tourist-driven.
Touristy Things To Do Near Gatlinburg
1. Downtown Gatlinburg
If you take a walk through downtown Gatlinburg, you will find a lot of small shops, all of which feature the same souvenirs like mugs, T-shirts, and other knickknacks.
These shops specifically cater only to tourists, grabbing their attention with mostly irrelevant things that scream 'I've been to Gatlinburg. On their own, the individual shops may be considered to be topical and even cute. Cumulatively, the shops and their relatively kitsch goods become a section of town that is a tourist trap.
2. Dollywood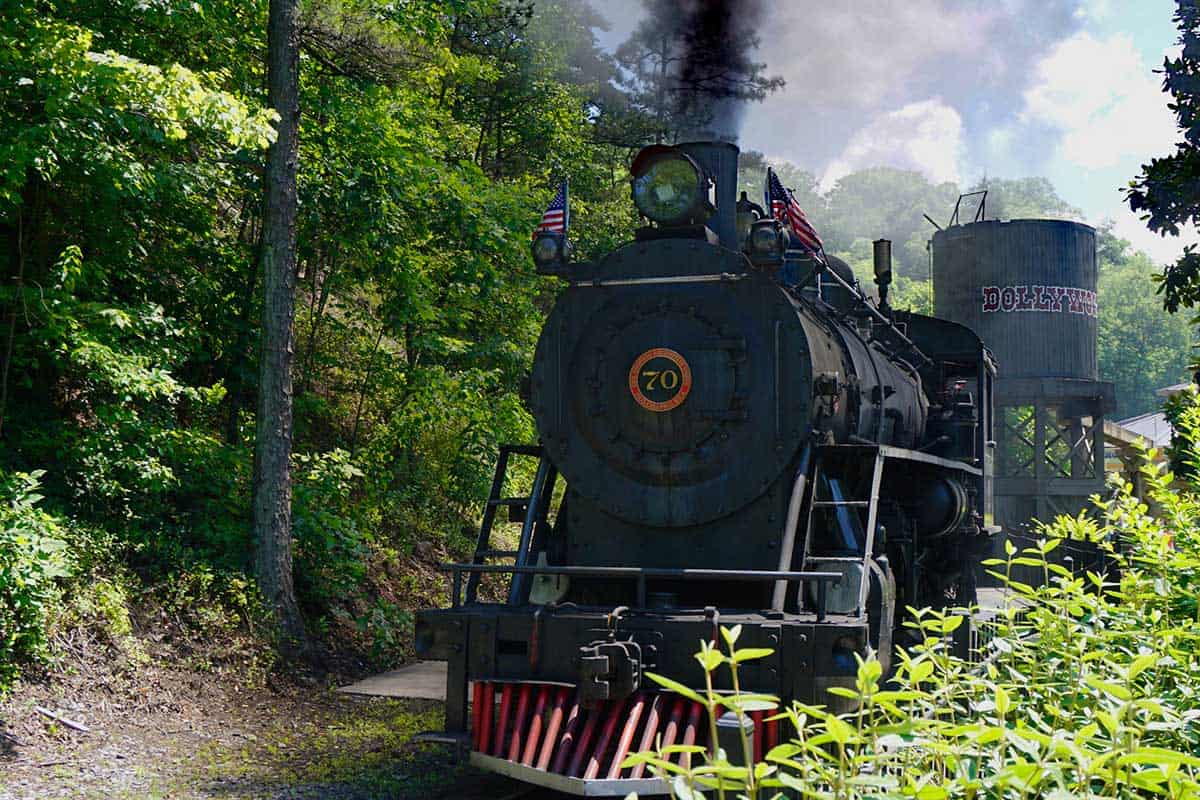 Dollywood is a popular theme park in Pigeon Forge, which is 5 miles (8 km) from Gatlinburg. Owned by Dolly Parton, this is rated as one of the top theme parks in the world. It has fantastic rides and other features, but the entrance is very expensive.
The number of tourists that visit every year definitely demonstrates the popularity of the park. Considering how successful it is, it can definitely be considered a tourist trap.
3. The Great Smoky Mountains National Park
Gatlinburg is considered to be the gateway to the Smoky Mountains, which means that the town has attracted a lot of visitors over the years. When the Great Smoky Mountains National Park was opened, it became one of the top tourist attractions in the area.
Now, it still attracts millions of tourists every year, who also visit Gatlinburg and enjoy other tourist attractions. In fact, the national park is the most visit in the country and probably 90% of the park traffic passes through Gatlinburg.
4. Pigeon Forge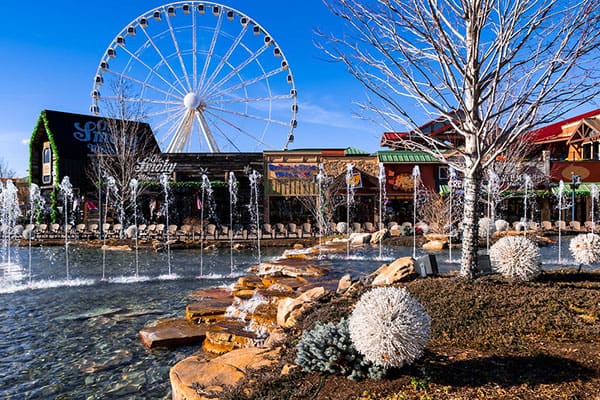 Not only is Pigeon Forge the home of Dollywood, but it is also the site of a number of features that could be considered to be designed simply to attract tourists. There is literally so much to do in Pigeon Forge it's impossible to keep up with all the new things that pop up each year. Things to do in Pigeon Forge is an article in itself.
Wonderworks is an indoor amusement park in Pigeon Forge, which is based on edutainment, so doesn't necessarily cater to all tourists. Ole Smoky Moonshine at the Island offers an experience that allows the visitors to enjoy the still and the tasting area.
This will appeal to some visitors to Pigeon Forge and Gatlinburg. You could wrap up the day with a visit to the Old Mill restaurant for dinner.
5. Ripley's Aquarium of the Smokies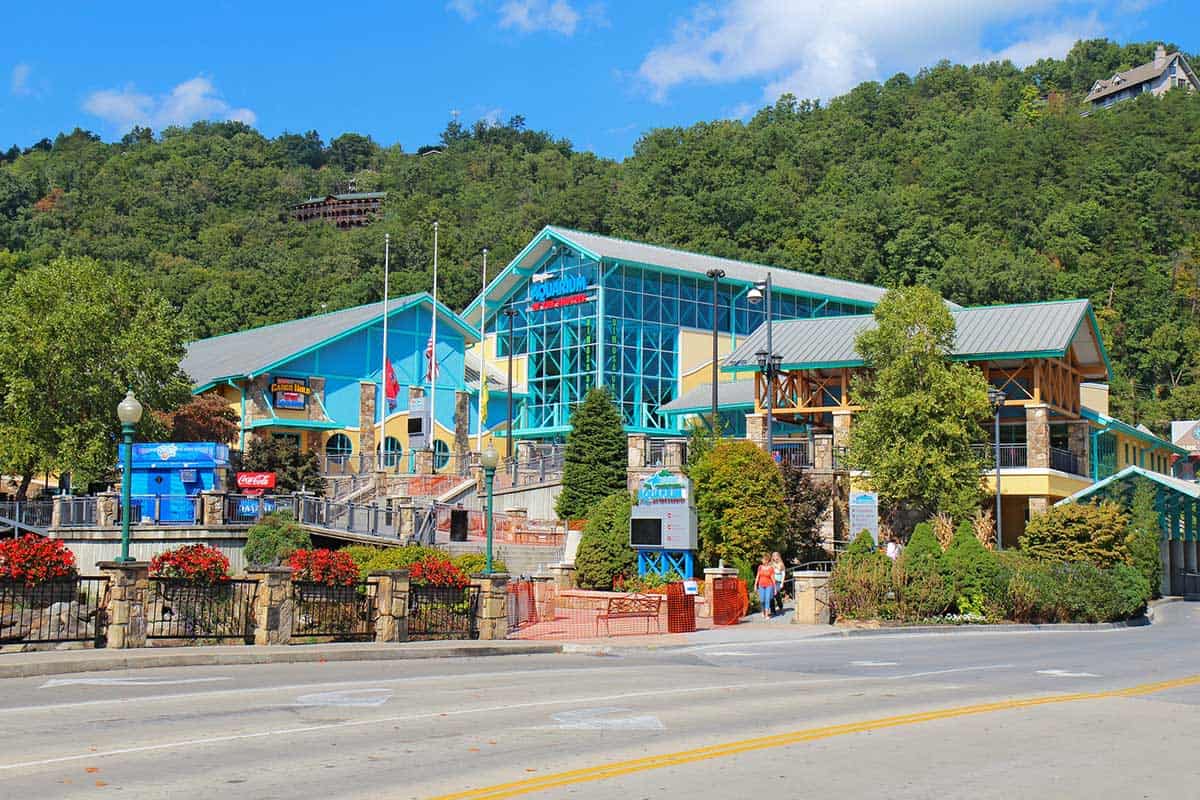 The attractions at the Aquarium are popular and interesting, but the entry price is quite expensive. There are generally a lot of tourists, so this attraction tends to be crowded most of the time. This makes access to the areas quite challenging at times.
We've been to this aquarium many times and it is really nice, but once you've been a few times it kind of loses its luster. I'd definitely put it on your list though if you've never been.
6. Ripley's Davy Crockett Mini-Golf
Mini-golf is mini-golf, right? And Gatlinburg has plenty of mini-golf courses. Branding one course as Ripley's and naming it after a famous figure of history could be considered to be a bit of overkill. On the other hand, why not use what you can to attract tourists?
7. Anakeesta Theme Park
Yet another theme park can be found near Gatlinburg. Anakeesta Theme Park is set on a 70-acre plot above downtown Gatlinburg. The park is undoubtedly a wonderful attraction for tourists but is relatively expensive to enter.
Once inside, though, there is great fun to be had. If you are looking for a way into the Smoky Mountains, Anakeesta is a way to go, but you will need to pay.
8. Ripley's Marvelous Mirror Maze and Ripley's Believe it or Not
It seems that just about every 2nd or 10th attraction in Gatlinburg is named as belonging to Ripley. Is this just a draw card to entice tourists to visit?  The Maze is a fascinating concept, to be sure, with all the mirrored paths and unexpected corners, but not all visitors are convinced that it is worth visiting.
This attractions are something to do if you have money to waste and time to kill but personally I avoid them.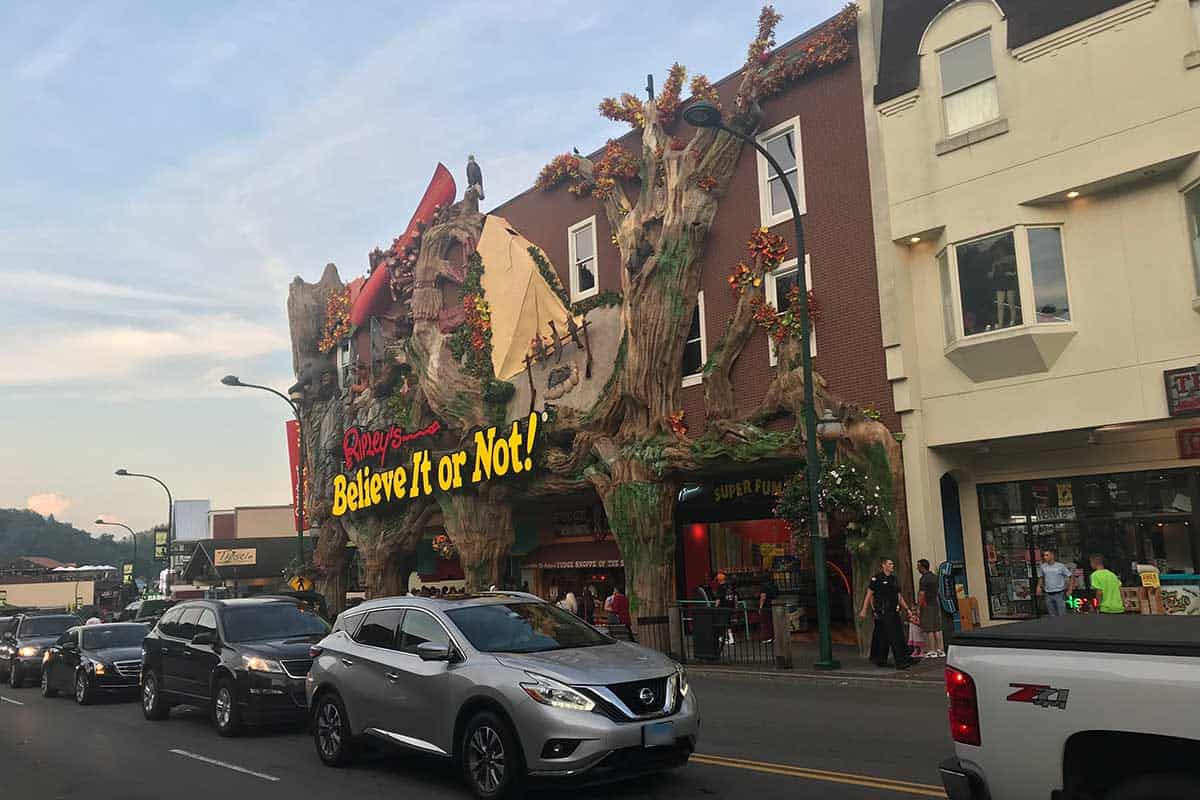 9. Earthquake the Ride
Experience the thrill of an earthquake and everything that goes with it in the ride simulator called Earthquake the Ride. The ride lasts for a few minutes and recreates an idea of the experience you may have in an earthquake.
The simulator first emerged in the 1980s and has been renovated over the years. The visuals have not been updated to keep up with the changing technology, though, which makes the ride more of a tourist attraction than an amazing 3D experience.
10. Mysterious Mansion
The Mysterious Mansion in Gatlinburg is a combination of a haunted Victorian house, with some actors and surprises to make it spooky and mysterious. The experience is not necessarily as haunting as it purports to be and there may be a long wait to enter and go through the mansion.
---
Is Gatlinburg a tourist trap?
Although there is more to the town of Gatlinburg than the attractions that are undoubtedly aimed at attracting tourists, the sheer number of these features begins to put the town into the bracket of tourist traps.
In the end it's opinion as to whether or not it is or not, but it's hard to deny with all the tourist trap businesses trying to lure you and your money in everywhere you turn. You just have to avoid them.
This is a pity, as Gatlinburg is the main gateway town to the Smoky Mountains. To avoid falling into the tourist trap(s), perhaps you could stay out of the town and enjoy the mountains and surrounding countryside. We usually stay in a cabin just outside of town and spend limited time on the Gatlinburg strip where you spend the most money.