Gatlinburg is home to the Smokey Mountains, and is an all-around beautiful city to visit anytime of the year. Like any other tourist destination, Gatlinburg is no stranger to traffic. While the traffic may not be as bad as some bigger cities, such as New York City, it can quickly put a damper on your trip. Knowing why Gatlinburg's traffic is so bad and how to avoid it will go along way to insuring your visit to the area goes off without a hitch.
Why is Gatlinburg's traffic so bad?
The Gatlinburg area is a popular year-round destination with various activities and sites to see. This naturally leads to an increase in bad traffic caused by an influx of people visiting the area. While this is the main reason for the bad traffic, it isn't the only one.
There is pretty much one main drag that goes through Sevierville, Pigeon Forge, Gatlinburg, and into the the Great Smoky Mountains National Park. If you're coming in off of I-40 then it starts as highway 66, changes to 441, then to 321, then back to highway 441 as you go through the town of Gatlinburg and enter the park.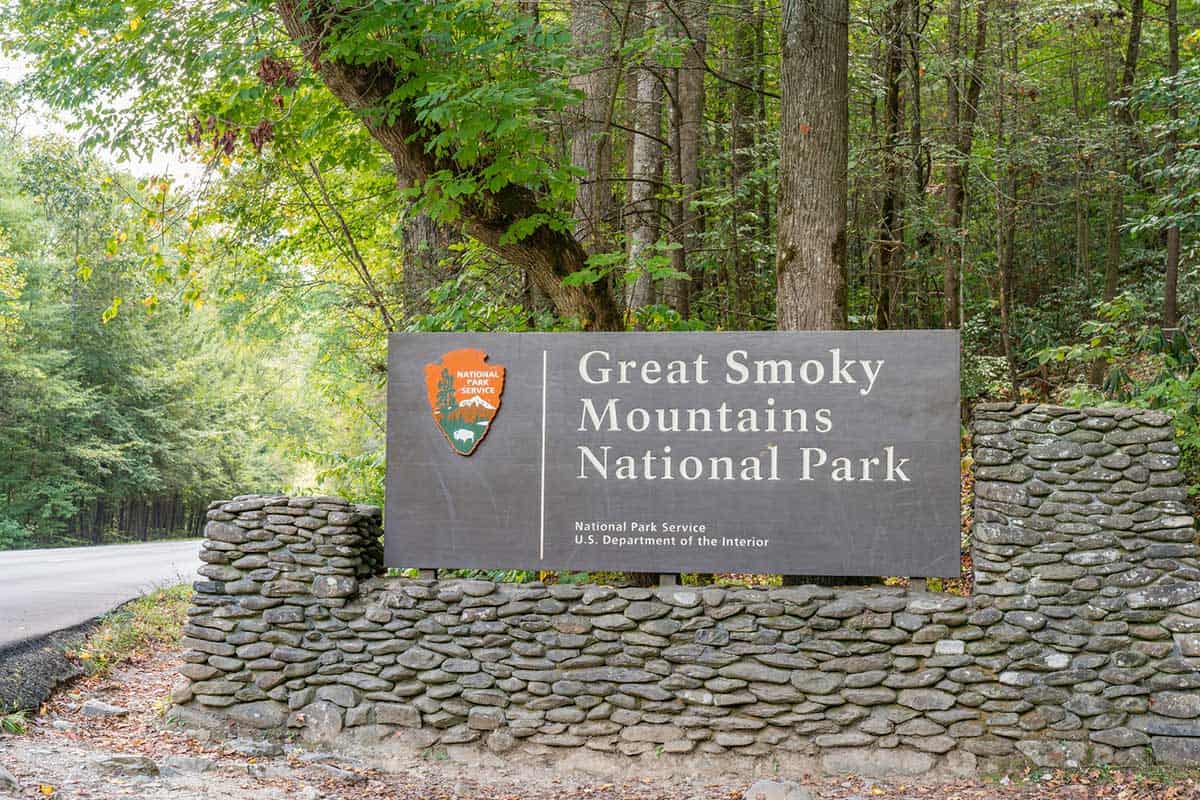 It's all the same road, it just changes names as you make your way to Gatlinburg. It's a wide highway that's often bumper to bumper, especially through Pigeon Forge, and it gets really busy.
People who regularly visit the area have reported that another cause of the bad traffic is due to the amount of cross walks found throughout the city. Downtown Gatlinburg has cross walks every few feet to help make the city more pedestrian friendly.
While this is a good thing and does help to reduce the amount of vehicles on the road, it does also increase traffic issues by requiring all cars to stop to allow for walkers to cross the road.
Keep in mind, however, that the potential of experiencing traffic shouldn't stop you from visiting Gatlinburg. In fact, if you regularly travel to bigger cities, you have experienced much heavier traffic than you would see in Gatlinburg.
When is traffic the worst in Gatlinburg?
While Gatlinburg traffic isn't nearly as bad as bigger cities, it can become congested especially during certain times of the day and year. The times when Gatlinburg experiences the worst traffic are during:
Check-In and Out Times – Most of the traffic in the area comes from visitors, so it is only natural for the traffic to get at its worst during check-in and check-out times. This includes Friday afternoons and Sunday mornings for all the weekend visitors.
Seasonal Changes – The biggest times in Gatlinburg are during the summer and fall. That's not to say that the traffic can't get a bit annoying during the winter and spring seasons, but it is usually not nearly as bad as during the summer and fall months.
Major Holidays and Events – During major holidays and events, such as Fourth of July or concerts, the traffic can, of course, become unbearable.
How can I avoid Gatlinburg traffic?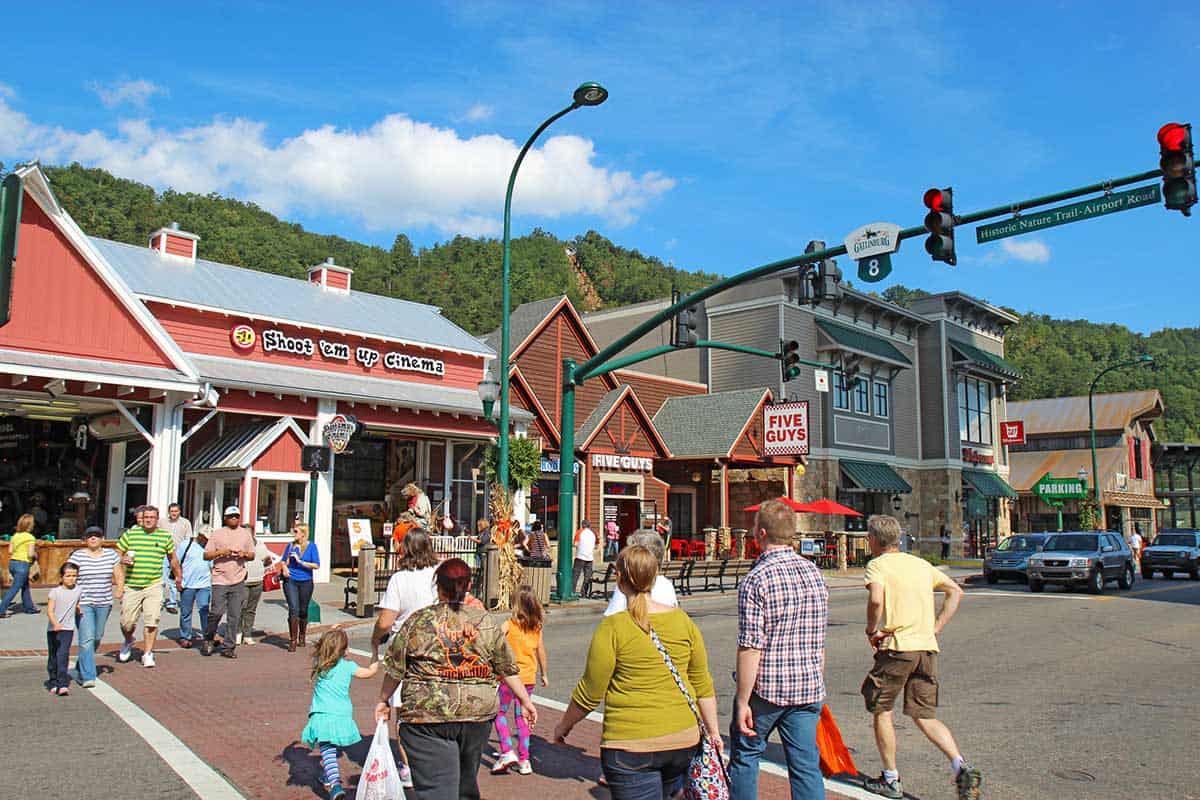 While traffic is just a part of life, especially when you're traveling, there are some things you can do to help reduce the amount of traffic you encounter when in Gatlinburg.
Travel during the weekday and early morning hours. You can often avoid traffic by traveling on weekdays instead of weekends, and by traveling earlier in the morning. The traffic typically begins to build up after 10 am.
Take the backroads when possible. Backroads will typically add on additional mileage to your trek, but it can often save you time, especially during times of high traffic congestion.
Avoid driving through Pigeon Forge. For most travelers, they utilize the interstates and highways that go through Pigeon Forge in order to get to Gatlinburg. This is where you will typically experience an influx of traffic.
Take River road. River road runs parallel to the main road in downtown Gatlinburg, and is usually not nearly as packed. It also doesn't have as much pedestrian traffic or stoplights.
Drive on the Gatlinburg Bypass. This scenic route takes you from one side of Gatlinburg to the other, and is usually not as busy as the main roads. The bypass connects the entrance of the national park to Spur road, which leads to Pigeon Forge.
Plan your route ahead of time
While taking backroads and detours can add on additional time and miles, they can often save you the headache of sending in bumper to bumper traffic. If, however, you end up taking a backroad or detour as a last minute decision, that could cause even more problems.
That is why it is important to plan your route before your trip ever begins. Consider the most direct route, and then have a backup route that bypasses highways and interstates in case of heavy traffic.
The back way out of Gatlinburg
There is one way out of Gatlinburg that I consider "the back way." Depending on which way you are going on I-40, it could involve some backtracking, but will likely save you time and definitely the headaches of the Pigeon Forge traffic when leaving.
Assuming you're leaving from downtown Gatlinburg, take East Parkway (321) that's across from the aquarium. This road goes past the Salt and Pepper Shaker Museum, the Alamo Steakhouse, a Food City grocery store, and a bunch of cabins and lodging. Continue past all of this for a while.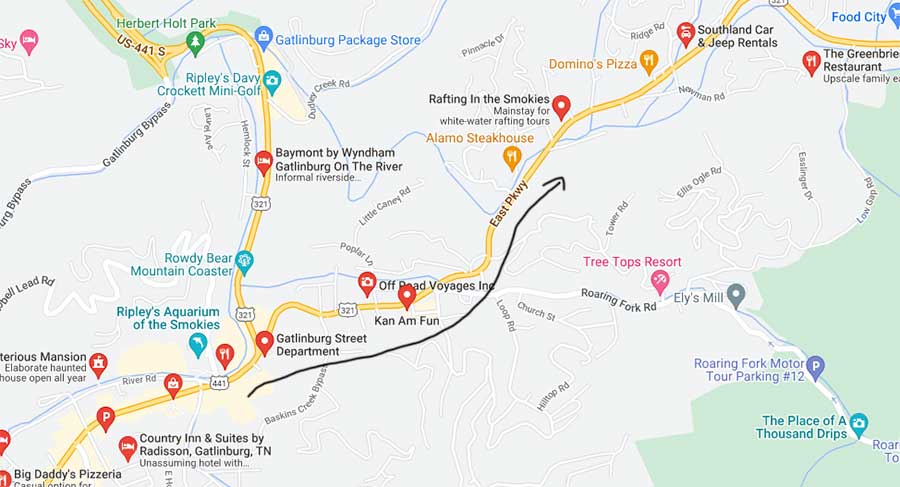 This road eventually turns into highway 73 and then ends hitting highway 32, where you take a left to go towards the town of Cosby and Interstate 40. The highway will eventually switch to highway 32 where it will hit I-40 at exit 435, which is about 28 miles east of exit 407. Exit 407 is Sevierville and the exit that most people take to enter and exit Pigeon Forge and Gatlinburg.
If you're going west, and many of us are, you've just backtracked about 30 miles. However, I find that it's worth it and often saves time simply because you are avoiding the nightmare of traffic. If you choose to take this way just put it in Google Maps to take you to the Lowe's Home Improvement in Cosby, TN which is near the interstate.
One more tip for if you decide to go this way, be sure and stop for breakfast at the Kyle Carver Orchard in Cosby. They have a great breakfast and it's a lesser known place that locals eat at. The apple butter is amazing!
Should I drive myself while visiting Gatlinburg?
If you're in Gatlinburg during a busy part of the day or season, you may find better luck using alternative methods of transportation to get around the city.
Gatlinburg Trolley – The city of Gatlinburg has an extensive trolley system set in place to help alleviate traffic. The Gatlinburg trolley makes various stops throughout the city, including popular attractions such as the National Park, the Smokies, and the aquarium.
Walker-Friendly – Gatlinburg is a walker-friendly city, with walkways and crosswalks throughout the entire city. They also offer various parking garages and areas where you can park your vehicle, pay a small fee, and then walk around the city.
Considerations
Traffic is, unfortunately, a part of life for Gatlinburg tourists, and will only get worse as the population increases. The good news is that there are things you can do to help reduce the amount of time you spend in traffic.
By utilizing the tips found in this article, you can avoid crowd issues and make your trip to Gatlinburg even more enjoyable.